For us, game design, storytelling, and coding go hand in hand: You'll  start from your own game idea and we will give you the technical and design tools to code, develop and design  your own characters and worlds. Learn how to create your own games with us!
FULLY ONLINE
Course duration
​
Fees
​
Qualification
​
​
Application
STEP 1
Enquire in the form below so we are able to give you all info you need.
6 Semester / three years
​
from 408 € monthly
​
htk certificate plus option for a top-up bachelor's degree in Germany (180 ECTS)
​
Online: click here.
htk's online training is different. Virtually - with fully streamed lessons! This way you can work together as teams and as a class from day one. No canned tutorials or mile-long PDFs to work through anonymously. 
STEP 2
Get to know us! You can join one of our online events or arrange an online meeting with one of our advisors.
--------------------------------------
A CREATIVE JOURNEY
STARTS WITH A FIRST 
STEP
CODING
With the right lines of coding, you will bring your game to life. But don't worry, we're starting from scratch! Step by step, line by line, you will learn how to develop you own game. You'll be amazed: we make coding glamorous again!
GAME ART & DESIGN
There is no game, without design. (except maybe for text adventures!) During your training, you will learn how to use all key design software programs to design your game. whether 2D or 3D, pixel or vector.... 
CONCEPT & STORY
Not even the best design can save lame ideas! When the concept is not fun, the game is over. A thrilling game idea, an optimal game balancing and a clever reward system are the icing on the cake!
PARTNER & SOFTWARE
A selection of our partners and tools we work with
​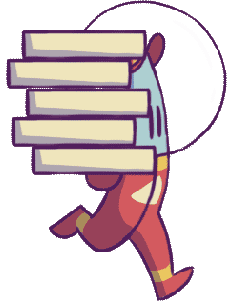 LEARN IN A VIRTUAL CLASS | FULL LIVE STREAMING
Forget old video tutorials or PDF-downloads, our classes are 100% high quality live streaming. 
You will join a virtual classroom with daily lessons and workshops taught by our game design experts. 
In three years you will learn the key design skills needed to start your career as a game creator.
BACHELOR OF ARTS (B.A.) TOP-UP
Partners institution
After three years at htk academy you will have the technical tools and creative capabilities to look for a job as graphic designer or as a game developer. However, we offer you the great chance to study an additional year at one of our partner institutions, Berlin School of Business Innovation (BSBI). 
Where will you study?
You will study your additional year at the Berlin campus of BSBI.
What qualification will I get?
At the end of this additional year of study on campus, you will be awarded a bachelor's degree in Communication Design. If you opt to undertake your top up academic year at BSBI you will gain a UK degree.
How much does it cost?
Additional tuition fees apply for this top up degree. However we do have a special offer for you: As you continue your studies at one of our partner universities, we will reduce the BA tuition fee to the fair amount of your htk annual tuition fee. Talk with your student advisor!
Post-study visa
At the end of your top-up degree year you will be eligible to get a 18-month post-study visa to work in Germany. 
Apply until 01/08/23 to get a chance to join the academy